WHY CHOOSE AN ASMOKE GRILL?
It has never been easier to infuse authentic wood-smoked flavors into your next meal with ASMOKE. 
NEVER COMPROMISE ON FLAVOR AGAIN
More Ways to Cook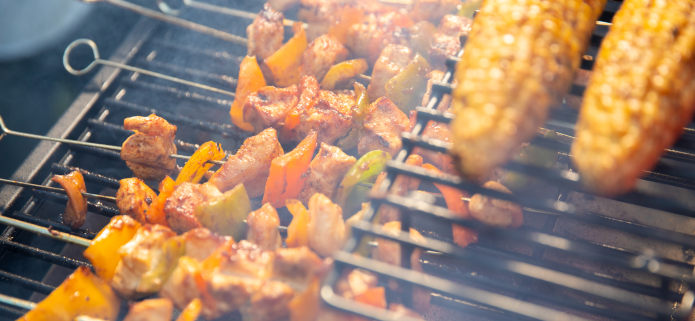 Whether you're in the mood for prime rib roast or BBQ chicken pizza, ASMOKE'S versatility lets you grill, smoke, BBQ, bake, roast, braise, sear, and char-grill.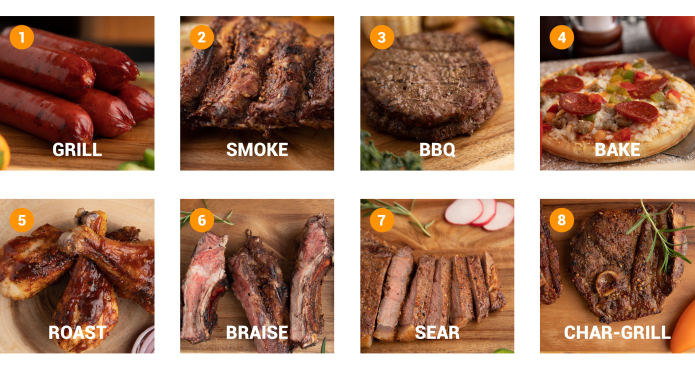 Enjoy Longer Cookouts
Other pellets burn quicker to maintain the same temperature. Our premium pellets, however, burn at about 8,500 BTU per pound. That means our pellets will reach 500°F 15% faster, stay hotter, and burn longer, so you don't have to go through bags of pellets constantly.

ASMOKE also uses fewer pellets than other grills — saving up to 20%. That means less ash and fewer grill cleanups. Plus, you'll spend less money on pellets and spend more time perfecting your grilled recipes.
Auto Pellet Reloading
With the ASMOKE grill, you can still walk away when you need to, as it will maintain the desired temperature for you by automatically reloading pellets to regulate heat. No need to babysit!
Perfect Precision
Go low and slow, or fast and hot with a temperature dial ranging from 180° to 500°F. Color LED digital temperature display makes it easy to set the temperature you want so that you can cook with confidence. 
And with a programmable meat probe port, you'll get quick and accurate temperature readings to know when the meat is fall-off-the-bone ready.
Great Pairs​
Applewood pairs well with anything. Create a light, fruity-smoked flavor that enhances beef, lamb, chicken, pork, seafood, vegetables, and wild game. You'll never need any other flavorings again.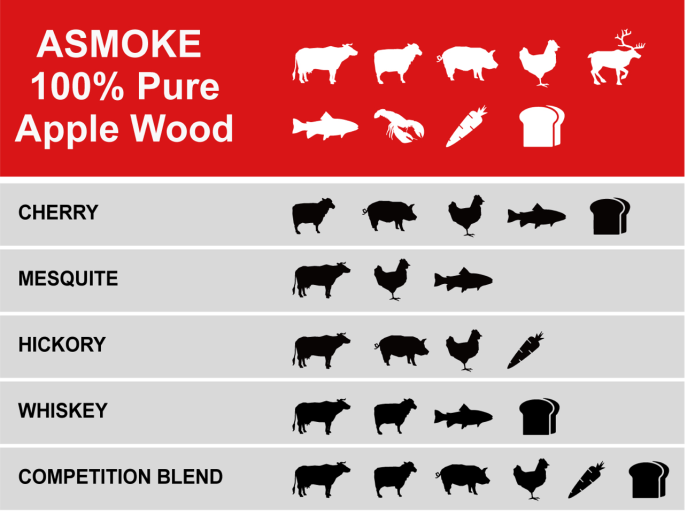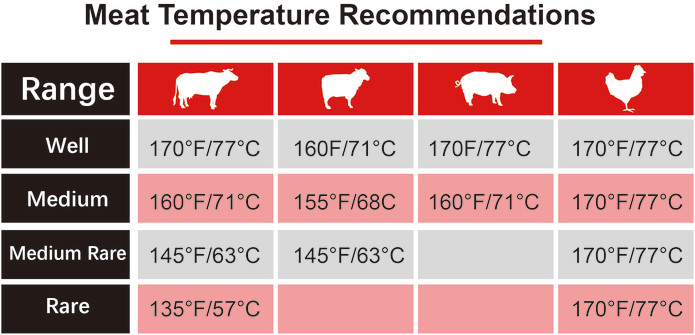 Bring the Flavor Anywhere​
Share your love of flavors anywhere that has a power outlet. From camping to tailgating, to your backyard, ASMOKE has you covered with its super portable design. It's also compact enough to be stored in any space—whether you have a backyard, patio, or deck. ASMOKE grills are great for camping and tailgating. However, it will require an inverter to convert the electricity from 12V to 120VC AC. Please refer to more information in our FAQ.
Easy to Clean
ASMOKE comes equipped with a side bucket to collect extra oil and grease for easy disposing. For detailed cleaning instructions, please visit our FAQ section.